Harvest september 10, 2012
My chickens blessed me with 2 eggs, too bad my husband ate 3 for breakfast, so now I am down 1 egg ;). And I harvested some herbs, I decided this would be right to do now because it is supposed to be getting colder from now on, and it would be a shame to let them go to waste!
Parsley - 23 grams
I cut it into pieces and froze it in the storage container. So whenever I need some I can just get the amount out that I need and leave the rest in the freezer. The same goes for the chives (87 grams!):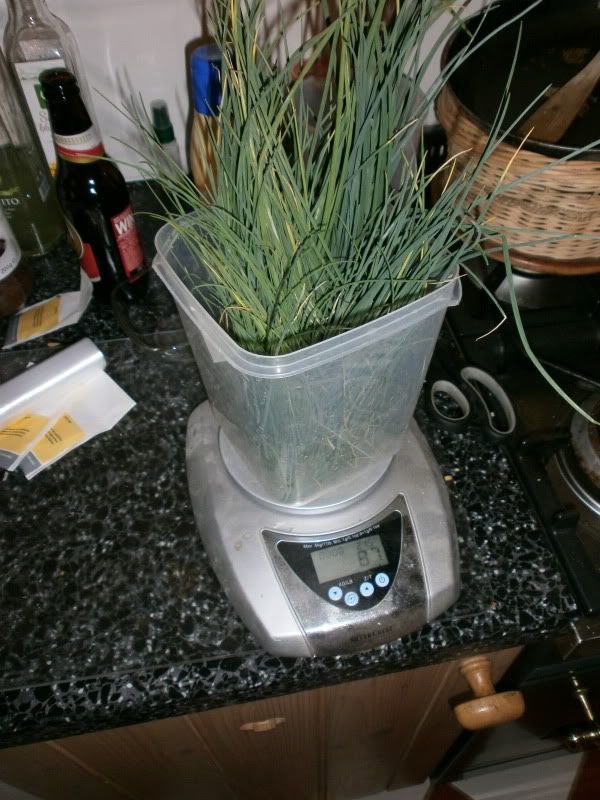 For some reason I can't get the picture to turn the right way :S
And finally I harvested 26 gramsof oregano:
Which I will leave to dry and then store it with my other dried herbs so I can use it when I make dinner.
So I guess not a bad day!